OQ TECHNOLOGY has won their fourth contract with the European Space Agency (ESA) and the first contract under the ESA's ARTES Advanced Studies program — the contract was settled to OQ TECHNOLOGY after a pan European tendering process that started in Q2 2020 last year under the topic "AGILE NETWORK CONFIGURATION FOR 5G INTERNET-OF-THINGS SERVICES OVER SATELLITE" (ARTES AT 3A.109).
OQ submitted a proposal for addressing the technical design and development of a system to address advanced 5G network configurations over LEO, MEO and GEO satellites. OQ TECHNOLOGY will lead a consortium made of The SigCom Research Group at the University of Luxembourg and Leaf Space to perform the tasks under the contract.
OQ TECHNOLOGY has been working on applying cellular 5G IoT technologies and services since 2016. The company was the first in the world to test Narrowband IoT over LEO nanosatellites and it is currently building a global constellation to offer 5G IoT services in remote and rural areas. The company holds important satellite NB-IoT patents and is a member of 3GPP.
With its satellite scheduled for launch this year, OQ TECHNOLOGY is ready to deliver commercial 5G services over satellite this year. Internet-of-Things (IoT) applications exhibit immense diversity in traffic volume and statistical characteristics. Numerous industries have foreseen that the world will want and need more and more interconnected devices.
One of the main visions of 5G connectivity is the convergence of multiple technologies both from the satellite and the terrestrial world. Network slicing is a strong enabler of this goal, by approaching the share and use of all physical infrastructure and focusing on the application and use case as a primary criterion for network orchestration and service provision at a logical and software perspective.
OQ TECHNOLOGY has also contracted Leaf Space to procure a satellite ground station to be installed in Luxembourg and connect to OQ's newly established satellite control center in Leudelange.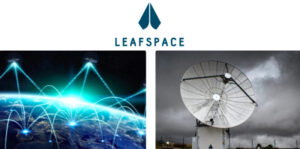 As part of the MACSAT program, OQ Technology has moved to a new location in Leudelange and started equipping their offices with the essential equipment needed for satellite operations. The company is aiming to launch a very advanced satellite mission (MACSAT) dedicated to 5G Internet-of-Things (IoT) and massive machine communication. The control center will be used to monitor and control the satellite and will be a cornerstone towards operating a fleet of satellites in future.
The ground station (from Leaf Space) is planned to be installed in Bascharage (a few km away from OQ control center). The location is suitable as it is in central Europe and can give access and support to critical passes of the satellite. OQ Technology is also anticipating to use the ground station and its operations capabilities to support other third party missions.
The on-orbit pathfinder mission (MACSAT) aims to foster Luxembourg and European space industry partnerships. This contract was funded by the Government of Luxembourg through an ESA contract in the Luxembourg National Space program (LuxIMPULSE).